Shopify & Shopify
Plus Integration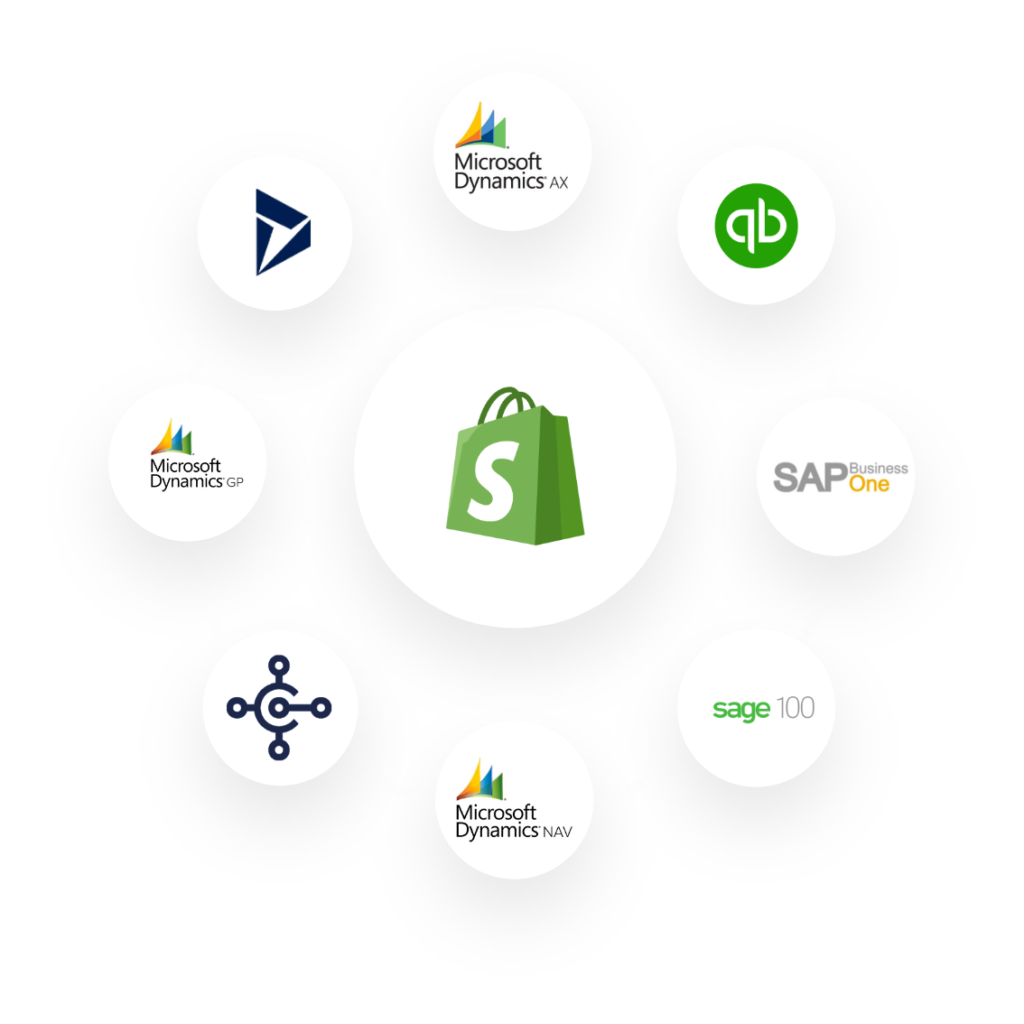 Integrate Shopify to your preferred ERP application with eCommerce iLab connector easily & provide key eCommerce data when it is needed the most. eCommerce iLab Shopify connector is a pre-built, cloud-based solution that's developed to simplify your business integration, configuration and automate your eCommerce processes swiftly with accurate results.


Sync all critical data, boost productivity and enhance operational efficiency by automating transactions between your Microsoft Dynamics ERP, SAP Business One, and Quickbooks to Shopify web store with eCommerce iLab's Shopify Dynamics 365 F&O, AX, Business Central, NAV, SAP Business One, and Quickbooks Integration solutions. Deliver your eCommerce orders with efficiency and on-time – always! 
Simplifying integrations with Shopify and Shopify Plus connectors: Unify your business operations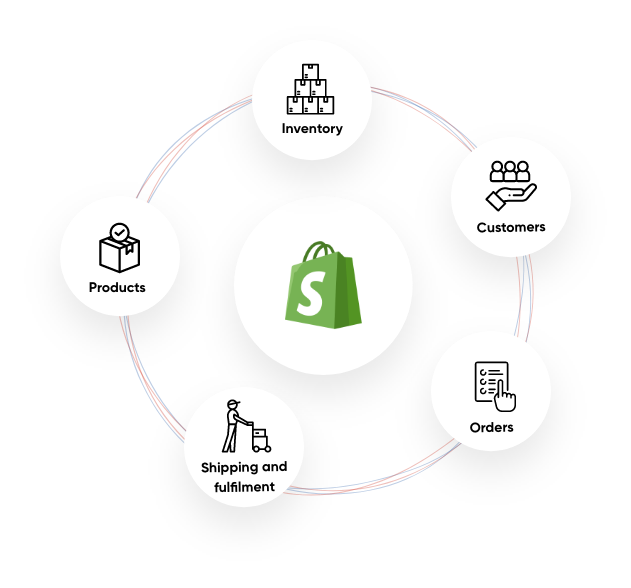 We offer the following integration touchpoints in Shopify and Shopify Plus:
Products: Inbuilt repository of a range of collection and product APIs enabling users to have control over their store's catalog.
Inventory:Segment and modulate level of inventory at all domains across all locations. Customize stock update formulas to come up with need-oriented updates.
Customers: Organize, arrange and structure user data to target products better and faster. Help merchants manage their customer data. The solution helps deploy and integrate customers within the store, new or existing.
Orders: Add flexibility in the order processing and management methodology. From retrieving to managing and importing, managers have total say over their orders.
Shipping and fulfillment: Optimize shipping rates and cart value at the time of checkout. This also enables you to set up an app for your store in terms of a fulfillment service and then exercise measures to manage and maintain the same
Integrate Shopify and Shopify Plus with any of the Leading ERP Applications
Looking for something more?
Let us know your requirements and we will customize it for you.