Over-the-cloud model is fast becoming a new norm in the current techno-commercial scenario. 
The current COVID-19 situations have further propelled the adoption of cloud infrastructure as businesses are looking forward to migrating to safer and more decentralized infrastructure solutions. 
The following infographic illustrates the current trend of aggressive migration for various organization sizes: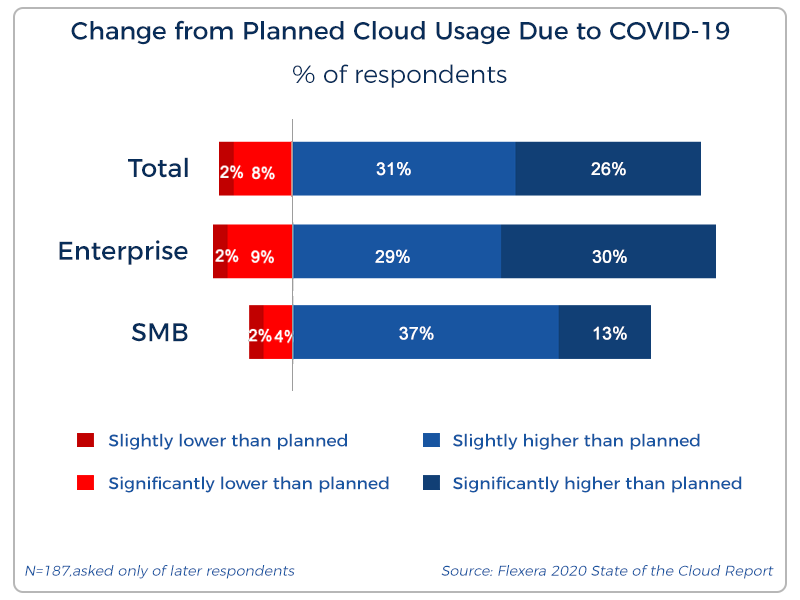 It has multifold benefits for the organizations ranging from cutting down infrastructure costs to slashed recurring costs of maintenance and security. It helps simplify the storage and integration of data, development processes, applications, repositories, security, business compliance, and IT environments. Another aspect of implementing cloud infrastructures is reflected in DevOps environments and in application design. A cloud integration platform or integration Platform as a Service (iPaaS) enables connecting all of them over the internet/network through tools and technological frameworks.
To upgrade your existing hardware infrastructure or tp migrate to an end-to-end cloud-based environment, selecting the right cloud integration solution provider is vital for successful implementation. In this article, we are going to have a look at the need, key features, capabilities, and benefits of iPaaS for scaling up business processes.
The Need To Migrate From On-Premise Solutions
On-prem solutions come with a plethora of setbacks for businesses in the existing ecosystem. Firstly they have an extremely high cost of ownership. The hardware costs, customization, security, updates, onsite support charges, the cost of shunning operations during maintenance and downtimes are pretty daunting for businesses. Secondly, they are hosted on-premise and cannot handle multiple users through a single software instance. Adding to the situation, its redundancies also translate to slow update rollouts while it is not possible to integrate them into third-party applications. Subsequently, you can not run proactive BI analysis as no data sync occurs on a real-time basis outside the premises.
Owing to all of these limitations, businesses find on-prem solutions as financially burdensome while they also fail to provide any strategic benefits. Missing on the latest tools and practices like DevOps also reduces their ability to scale up and respond to market demand. On a different note, the greatest backlash for organizations is the opportunity cost of using obsolete legacy technologies.
Cloud Integration Platforms And Tools
Most of the organizations prefer to use the services of cloud integration solution providers instead of developing custom platforms from scratch. 
The integration can be either synchronous or asynchronous type. Currently, companies are also implementing public cloud solutions to meet their business requirements. 
Increasing cloud footprint of enterprises is demonstrated in the following infographic: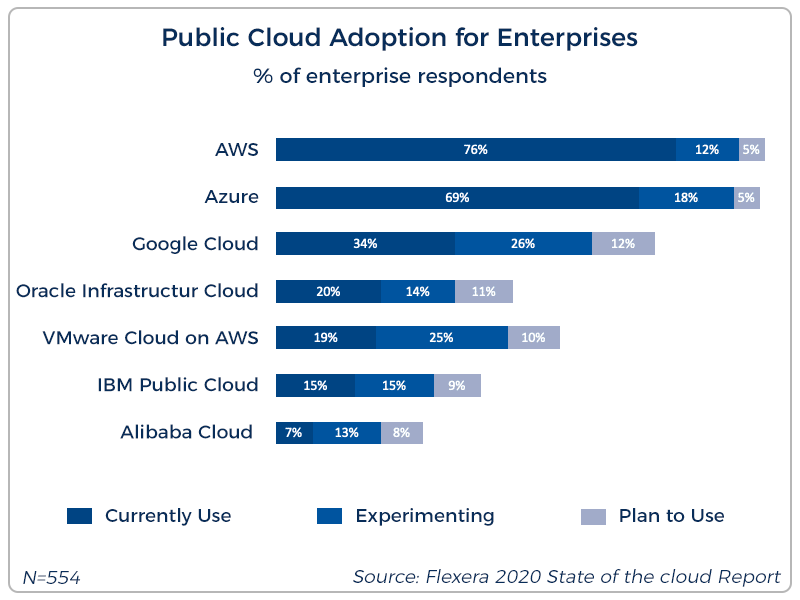 Key Features And Advantages Of Cloud Integration
Cloud-based integration platforms leverage the below-mentioned features to extend strategic and functional advantages. These features harness the technological tools, systems, and refined processes as a whole to utilize cloud infrastructure. 
I also want to point out that using iPaaS platforms will require some changes in your organizational hierarchy since the applications are treated as individual services and your technical team too needs to "own" them. Have a quick glance here:
Data movement workflows are automated to enhance the reliability and consistency of the process. You can set up automated workflows across all partners and clients for exchanging information on a real-time basis. Workflow automation aids in building reusable data preparation and distributes it among all BI tools and analytics services. It also supports data exchange across partner platforms as required without the need of developing APIs.
I also want to point out that using iPaaS platforms will require some changes in your organizational hierarchy since the applications are treated as individual services and your technical team too needs to "own" them. Have a quick glance here: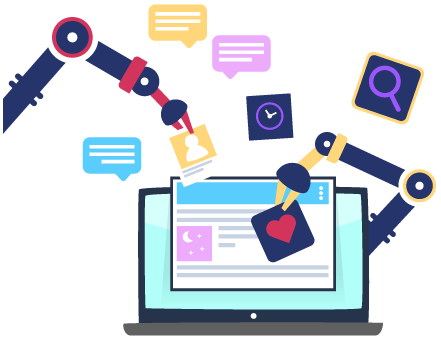 Multi-tenant architectures allow you to make updates to the entire system and reflect it across the entire solution. Therefore, you can serve global clientele by serving multiple users from single software instances. It leads to a reduction in ownership costs.
I also want to point out that using iPaaS platforms will require some changes in your organizational hierarchy since the applications are treated as individual services and your technical team too needs to "own" them. Have a quick glance here:
Real-time responses help businesses develop mechanisms to predictive models as a part of BI capabilities. iPaaS extends data to BI conversions on a real-time basis to aid your core business processes. Flexible data warehousing and integration with applications in real-time help you cater to business needs efficiently.
Continuous Integration and Continuous Deployment (CI/CD) allow you to benefit from the latest technological advances without stalling your current business processes. Backed by state-of-the-art security provisions, you can add new features to your existing solution and enhance it without incurring major costs. Also, you can expect excellent stability, scalability over considerably shorter turnaround times.
According to a survey, P2P data sharing over the internet is sought for improved speed (71%), greater flexibility (63%), and enhanced customer support (57%).
For instance, in IIoT environments like smart cities, P2P data sharing helps the administrators and users to utilize the infrastructure with controlled access without compromising system security or public safety.
You can host the cloud platform on either a completely remote basis or on a hybrid model. Remote hosting eliminates all the shortcomings of the on-premise solutions.
It extends intensive fraud protection, automates responses, and extensive reporting. It also aids in conforming to data privacy laws like GDPR, PIPEDA, and the large number of legal regulations in the United States. 
Using iPaaS relieves firms from hiring the consultations of legal experts for each region and also from the legal entailments since the solution providers take care of this aspect.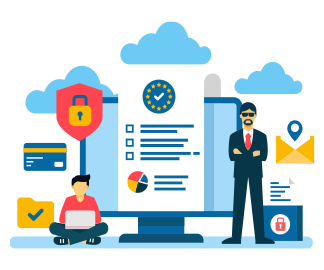 Benefits Of iPaaS Solutions
In this section, we will have a look at the benefits of the migration to cloud infrastructure. I have tried to summarize the benefits applicable to most business sizes and domains to suit our broad audience:
Self-service data preparation and perform data health management to eliminate operational errors.
Multilayer security across the solution with auto-updates from third party platform providers.
Complex workflows are automated across the applications and data warehousing. BI and self analytics tools are also integrated with these automation workflows.
Sales enablement with marketing automation/CMS integration
Safe migration and data sync without compromising network stability/safety.
Perform big data integration.
Reduction in infrastructure setup (hardware) costs and overheads related to system administration
Seamless development, integration, and deployment of applications.
Smaller IT teams required.
There is no need for on-site support as the administrators make changes on the server-side. This also ramps up update rollouts.
Support for hybrid and multi-cloud architecture.
While it is high time that businesses switch to over-the-cloud infrastructures, there are few things to be considered. There is no standardization of the integration process. Designing the architecture is also tough since all of the services and the applications don't use the same resources, connectors, and communication schemes. An average organization uses 210 different collaboration cloud services. Therefore, setting up the IT environment requires hiring dedicated technical teams to successfully adopt the iPaaS model.
Coming towards the end, we can agree to the fact that cloud computing is the way forward for all businesses. A Gartner study finds that 75% of the mid-sized and large firms will adopt a hybrid/ multi-cloud IT strategy by 2021. They will help refine operational efficiency, resource allocation, and streamline integration workflows. Clubbing all of these aspects with cost factors leaves no room for postponing its implementation. Hence, adopting cloud-based integration will play a decisive role in the survival and profitability of firms in the days to come.